Long time no see! Can't believe it's already been half a year since my last post, time has gone by so quickly for me. Very sorry for going quiet again, I've been rapidly working away on my final uni project plus I did a bit more work on my chess film over December. All in all I've been very busy and have almost completely neglected my online presence, which I apologise for.
Just updating to let you all know that my dormancy is due to me actively working on two projects which I should hopefully have out by the end of this year.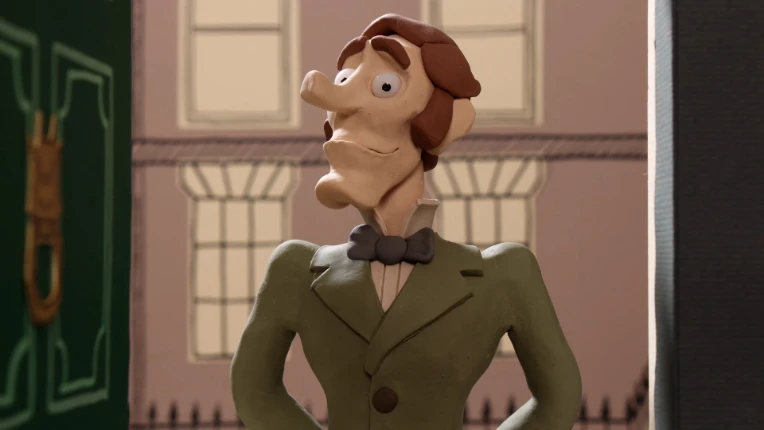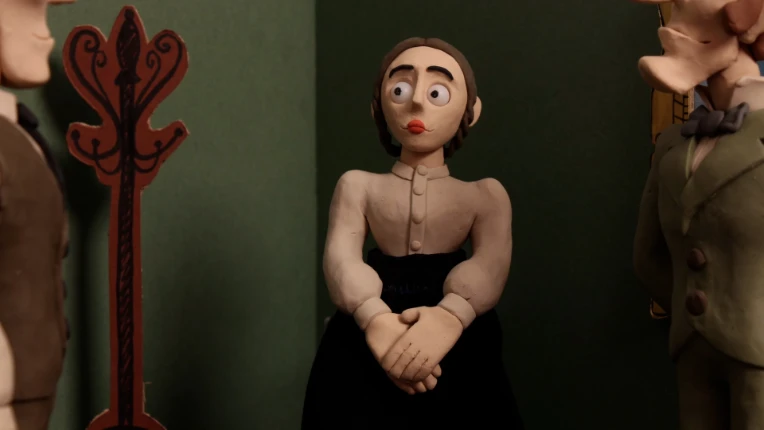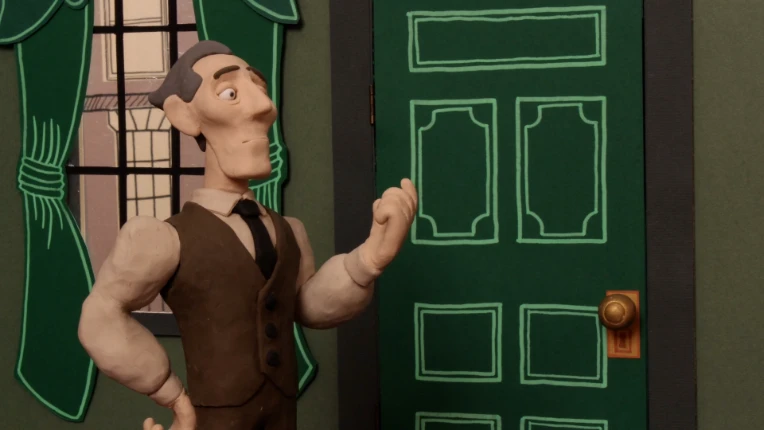 Those are shots from the film, below are some photos of the puppets in full: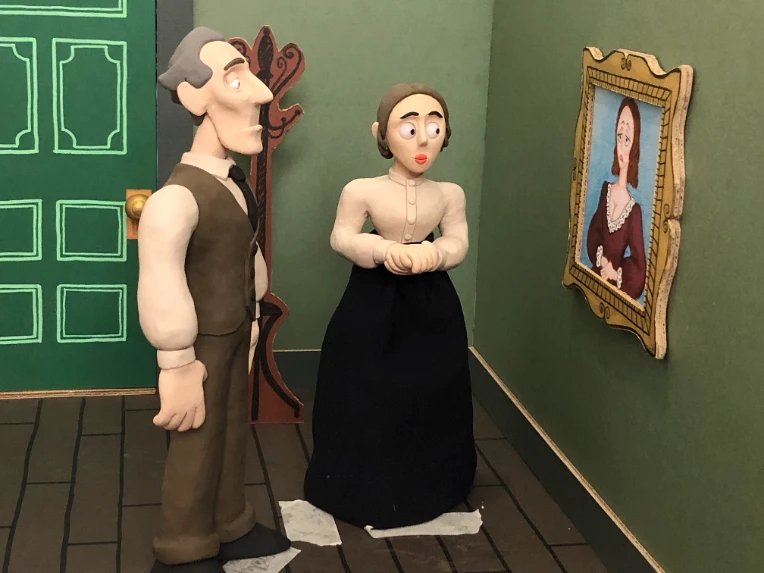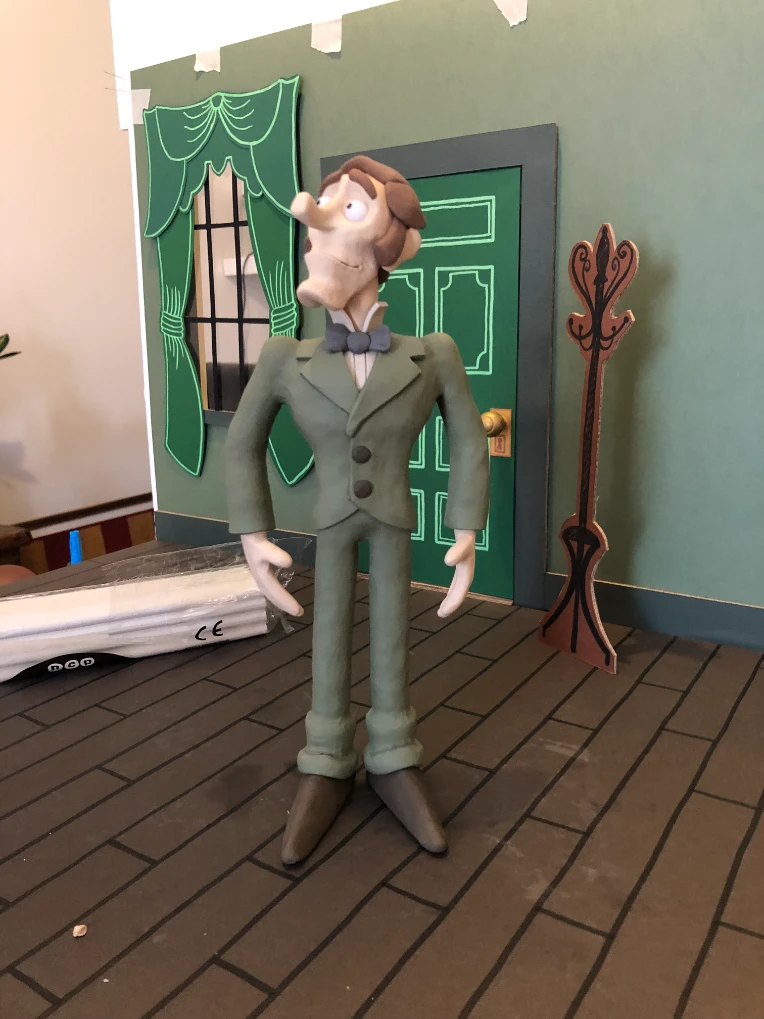 Attatched are some photos for my Uni project - quite a change in style, isn't it? Whilst still completely plasticine, these models are almost fully armatured and much larger than my usual claymation models - plus I've taken my first shot at set building too (the style is heavily inspired by the backgrounds of old UPA films). Won't give too much away on this project but I'm very excited about it - as much as I loved working in my old simpler style, it feels great to finally break out into something more complex. The reason I'll be posted it much later this year is because I'm going to be entering it into some film festivals, most of which won't accept films already accessable to the public. Won't to give away too much more as I'm still fairly early-on in the animation process, but I can't wait to see what you guys make of this new style!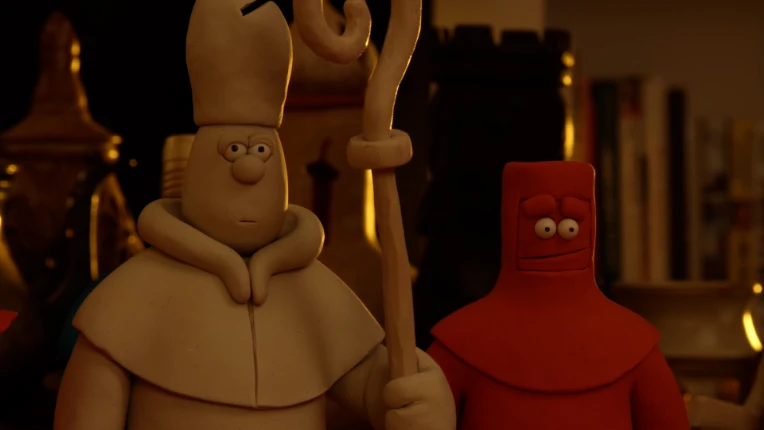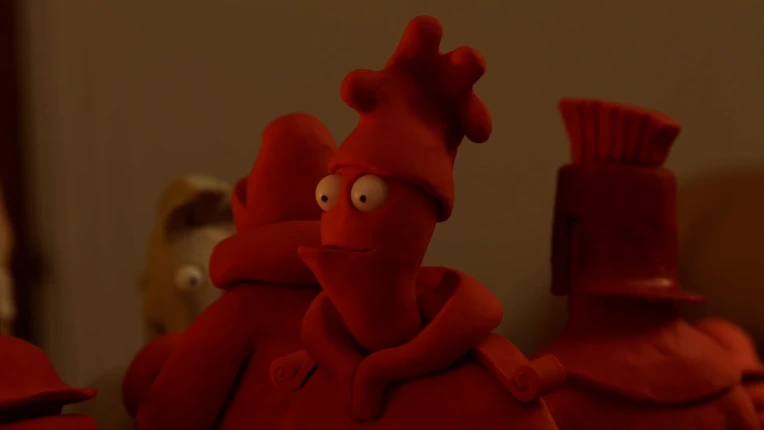 In regards to the Chess Film, it's still a project that I am planning to work on, however due to the magninute of my Uni film I've had to put it completely on hold since January. The good news is that I'm confident that, along with my other film, I should have the part I'm working on completed by the end of this year. However, I've realised just how big of a film it may end up being, so at the moment things are a little up in the air in regards to it's full completion.
Originally the plan was to begin with the second act of the film to ease me into the project, then I'd animate the first and end with the third. Animation of the second act is coming close to completetion.
At the moment the plan is to complete the part I'm working on (the second act of the film), then release it as a sort of proof-of-concept/preview. After that I'll either release the first and third acts episodically or wait until I've got the full thing completed. It may take a very long time for me to finish this thing (if I ever do), but I'm desperate to show this idea I've spent so long on to the community, so I feel that this is the best thing to do. The second act will be between 7-8 mins total, so it's still just a little under the runtime of my past short films.
TLDR
I've got two projects on the way, and I'm aiming to have both out by the end of the year. Apologies again for those who have waited so long to see something new, but I'm very excited to finally show you all what I've been working on. I love this community and I'm a little bummed that I haven't been able to contribute more to it over the past year - I've just had to spend a lot of time practicing and studying to improve my work.
Thanks again for your patience, I'll aim to update again soon (if any of you are interested, please check out my instagram for small animated previews of my work plus behind-the scenes stuff. I'm aiming to be more active on there this year!)
Cheers!
Jack P - Deskfable Films